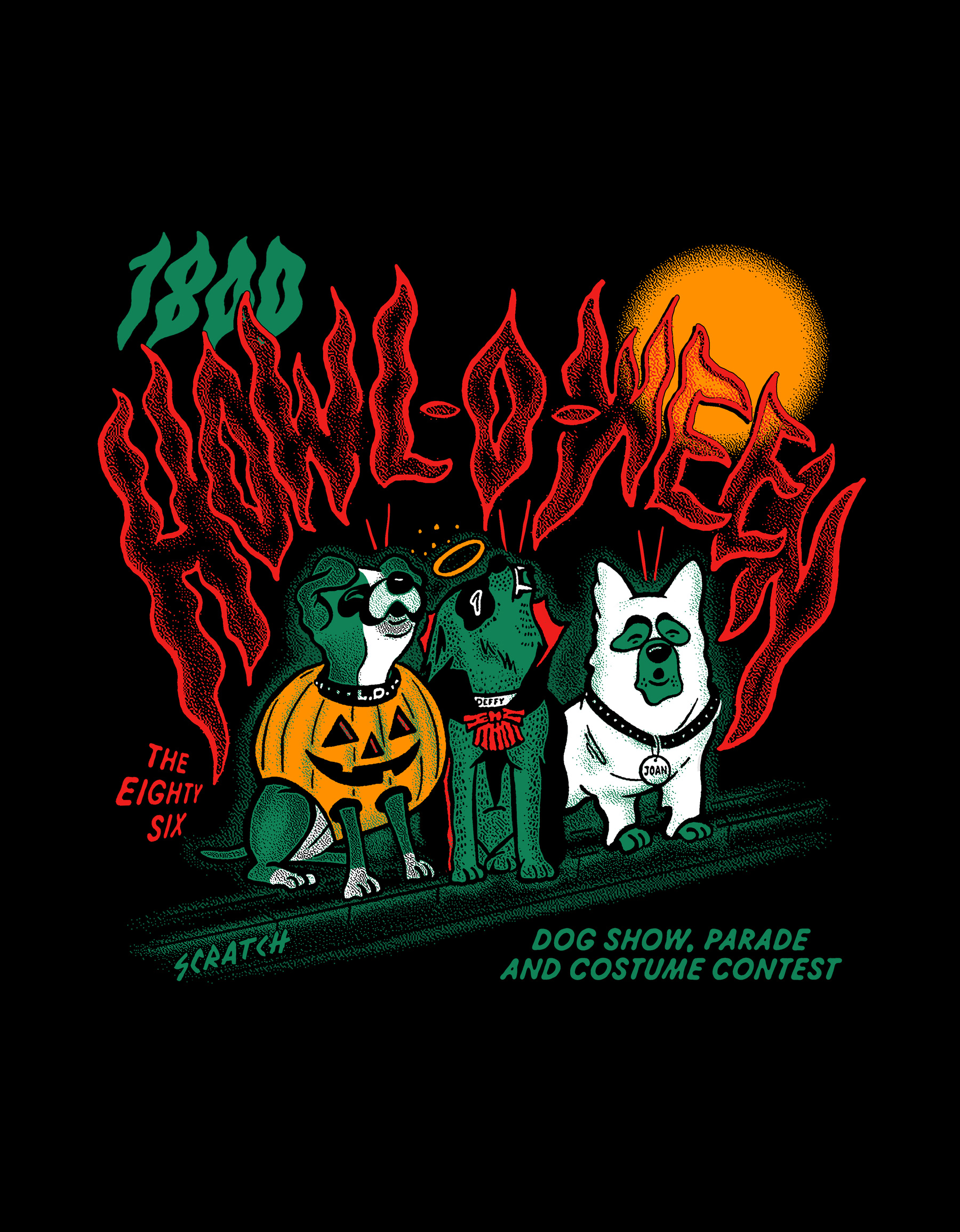 PSA: Dogs do not need to dress up unless they enter the Spookiest Costume Prize.
Local bechamel-bourne legends 1800 Lasagne are curating a food, music, beverage and dog bonanza at The Eighty-Six at the Croxton Carpark.
Within the 1800 Street Party, Scratch presents the Howl-O-Ween Dog Show, Parade & Costume Contest – hosted by Myf Warhurst, Howl-O-Ween is raising money and awareness for Pets Of The Homeless.
We welcome dogs of all shapes and sizes, ages and breeds to register here* to compete in the following categories for pawesome prizes:
Spookiest Costume Prize (best and most creative costume)
Dog/Owner Likeness Prize (dogs that look most like their owner)
Naughtiest Doggo Prize (tell us your naughtiest dog tail)
Best Trick Prize (BYO trick and we will ask you to perform on stage)
Scratch's Dog Treat Prize (tell us your goodest dog tail)
At 1800 Street Party you can also visit The Scratch B Corp certified pet food Station, a place for your pooch to refresh at the water station, score free samples of Scratch, pose for dog photo ops and enjoy plenty of free treats to keep the dogs happy.
Scratch presents: Howl-O-ween Dog Show, Parade and Costume Contest
When: 10am to 12noon Saturday 28th October
Where: 1800 Street Party at the Croxton Hotel Carpark (next door to 580 High Street Thornbury)
How: Limited placements: register here* 
Raising money and awareness for Pets of the Homeless.
*Super Saturday tickets are exhausted, but if you are accepted in the Howl-O-Ween Dog Show, you, a plus one and your doggo will gain entry to the 1800 Street Party. 
For those who missed out on Super Saturday tickets, the best thing to do is join the waitlist here.
Woof!